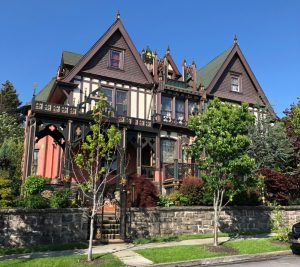 At Appraisal and Marketing Associates, we appraise residential real estate in Columbia, Montour, Northumberland, Snyder, and Union counties. We prepare appraisals for home mortgage loans, home equity loans, FHA purchases and refinances, multi-family (2-4 units), PMI (private mortgage insurance) removal, new construction, prospective future values, divorce settlements, estate planning, ERC (employee relocation), REO foreclosure, and bankruptcy.
Our clients include banks, credit unions, mortgage companies, brokers, lawyers, and private individuals.
When an appraisal is requested, it is entered into our database, and confirmation of the order is sent to our customer by fax or email. Our computer systems allow thorough and simple client updates to be made whenever necessary.
After an order is placed, we acquire the property record card, deed, tax map, and flood map for the file. Comparable sale data is researched from our in-house database, the Central Susquehanna Valley Board of Realtors Multiple Listing Service, our appraisal files, and the County Assessment Bureau and Register and Recorder's Office. This research helps the appraisal process assure the most recent and accurate data is considered in our value opinions.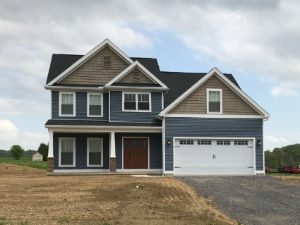 The appointment to inspect the property is made (within 2-3 days of request) and entered in our office calendar. Centralized computer scheduling allows our entire residential team to be fully aware of all scheduling. Updates on inspection dates, times, and delays, if any, are reported to the client.
After the property has been inspected, measured, and comparable sale data has been researched, the appraisal report is completed and sent to the client by email. Hard copies may be sent if requested. Our turnaround time from request to completed report is typically 5-7 business days, but a specific time quote can be requested by contacting us personally. Some appraisals are more complex and require additional work process time.
Our appraisers understand and follow the Uniform Standards of Professional Appraisal Practice (USPAP). All appraisers are both licensed and insured.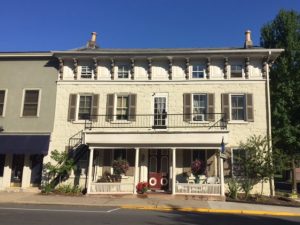 Over the decades of our service to the Central Susquehanna Valley, we have studied the individual markets that make up this region. We understand the local nuances that create and affect value. We apply our local knowledge using state-of-the-art computer systems and sound judgment to ensure our residential appraisals are complete, accurate, timely in their delivery.