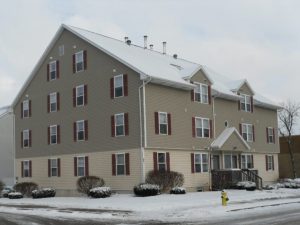 The market for student housing properties in Central Pennsylvania has been very active over the past few years. Many local universities, including Bucknell University, Bloomsburg University, Susquehanna University, Penn State University, Lock Haven University, Pennsylvania College of Technology, and Lycoming College have all seen student population increases recently. We have appraised student housing properties in each of these markets recently.
Cash flows from the rental of student housing are both stable and predictable. Income levels differ at each campus. The appetite of investors for these properties is clearly defined by the sales in each of the markets. A thorough examination of the property is critical as condition in student housing varies tremendously from property to property. We consider the location of the property very important to student acceptance and occupancy level. The capacity of the property to be further developed is always important.
We prepare valuation estimates of existing student housing as well as proposed facilities, and we have developed marketing and feasibility studies for proposed projects. Furthermore, we have analyzed the market value of land capable of student housing development. The appraisal of student housing is a specialized field, and our appraisers have the experience necessary to prepare a competent opinion of value for nearly any student housing property in these markets.