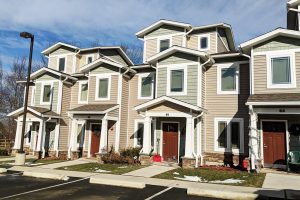 The appraisal of a residential subdivision is a complex appraisal assignment. The market value of a residential subdivision changes tremendously over the life of the project. Dirt, dirt with paper, dirt with paper and approvals, semi improved and approved subdivisions as well as subdivisions with full build out all require specific types of valuation analysis.
Retail sales estimates, absorption, development expenses as well as management and market considerations need to be made in the valuation of residential subdivision land. Both horizontal and vertical development can be considered in valuation processes. Understanding the scope and nature of the assignment is critical to developing the appropriate valuation scenario.
We have appraised dozens of residential subdivisions over the past few years, and our techniques are specific to the valuation problem that requires a solution. Understanding the market for residential lots, homes and properties is critical in the process, and we make every effort to be fully aware of both market conditions and competition while developing our opinion.