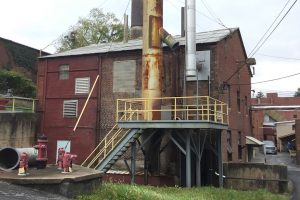 We provide industrial real estate valuation and consulting services for properties throughout Central and Northeast Pennsylvania. Industrial appraisal services are transmitted in self-contained, summary, or restricted formats and are the result of either a complete or limited appraisal process.
We provide industrial appraisal and consulting services to a varied clientele base. Prior clients include institutional investors, banks and other lending institutions, asset management companies, corporate management, real estate lawyers, municipal lawyers, divorce lawyers, litigation lawyers, arbitrators, financial planners, condemnation and other governmental agencies, corporate planners, independent investors, county assessment bureaus, industrial tenants, and others who have interest in the value and utility of industrial real estate.
Industrial real estate is a broad-based type of property. We have experience appraising many types of industrial properties. Some of those property types include warehouses, refrigerated warehouses, truck terminals, quarries, light manufacturing facilities, steel mills, fabrication plants, cement plants, block plants, brick yards, power plants, injection molding and other plastics manufacturing facilities, modular housing plants, food manufacturing facilities, and wood products manufacturing facilities. We have experience in appraising almost any type of industrial property that is located in Central Pennsylvania.
Our appraisal reports of industrial properties have been used for a variety of purposes, including litigation, corporate planning, asset definition in mortgage loans, PIDA financing, sale/leaseback transactions, estate settlement, divorce settlement, arbitration, condemnation proceedings, and other similar purposes.
Our attention to detail and past experience provides our clients with industrial valuation and consulting services that meet or exceed their needs. We make every attempt to provide industrial appraisal services that are complete, accurate, and on time. The fee and turnaround time for reports requested on industrial real estate are quoted individually. To speak directly with an industrial real estate appraiser, feel free to contact us by telephone or email.